Careers
Why work with us
At Undercover Events, we pride ourselves on delivering outstanding temporary structures to all our clients, large and small. We put a strong emphasis on our customer service to make sure our clients are always satisfied, and our positive feedback and repeat business is testament to this.
We strongly value the dedication of our team and provide a positive, friendly and collaborative working environment. We reward our staff with competitive salaries, flexible working and great social events.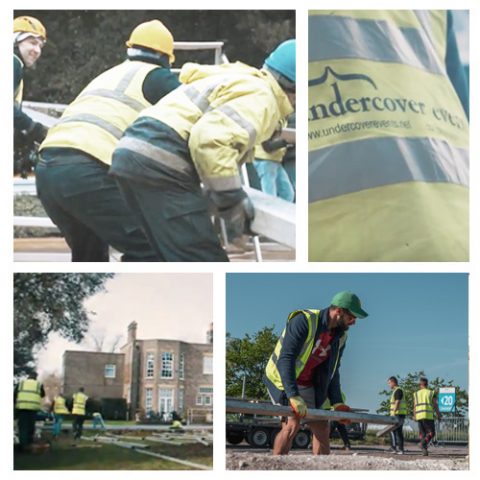 Vacancy: Trainee Marquee Foreman
We are looking for a trainee marquee foreman to join our team. The role will involve all aspects of marquee construction and deconstruction including loading, unloading, on-site logistics and equipment care, whilst continually following safe working procedures.  To apply for this role, you must be passionate about the quality of your work, organised and operate efficiently within a team. Experience with marquees is essential. The role will be primarily based in London and the South East, with some travel across the UK expected.
Successful applicants can expect a competitive salary and the opportunity to advance their skills by learning from our team of experienced marquee foreman in a friendly and safe environment.
For a detailed job description, please get in touch using the form below: